Rhanda Salameh, MSW, LCSW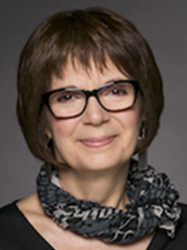 Rhanda Salameh has supported the personal and professional growth of individuals, couples and families for over three decades, and businesses for 28 years.
As an intuitive and transformational social worker, as well as a life and business coach, business consultant, workshop facilitator, therapeutic spiritual mentor and energy healer, she possesses the vision to see both the hidden depths and possibility-rich breadth of each person and each business. She is adept at assisting all to achieve clarity and dynamic resolutions.
In every aspect of her work, Rhanda inspires and empowers you and helps you find your True Self.
Rhanda has been president and general manager of a manufacturing company. Since running the company and facilitating its sale, she has facilitated round-tables of CEOs, and has been a consultant to multiple family businesses on interpersonal family dynamics, succession planning and the creation of conscious business cultures that include authentic communication. She has worked with corporate leaders in personal and professional development.
She has also been an administrator and supervisor of staff and graduate students at clinical mental health centers, and long ago was a youth minister.
Her own journey has been global and multicultural, having grown up in the United States, Lebanon and Sweden.
Another of Rhanda's great joys and strengths is facilitating workshops, and additionally to many, being a spiritual mentor. Her work in all areas has been described as powerful, practical, playful and profound, empowering her clients' personal and professional lives with clarity, vision and focus. In other words, Rhanda loves to work and play in The Miracle Zone!
For further information about her strengths in multiple facets of personal and business coaching, please visit her website at www.Findyourtrueself.com