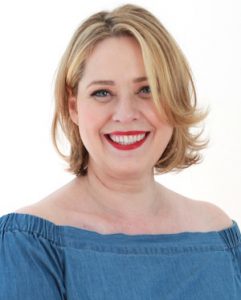 After a 20-year career in the retail industry managing store teams, districts, regions and as a VP of Sales, Beth successfully transitioned to the world of entrepreneurship, opening her own coaching and consulting company, Business, Bliss and Balance, LLC in 2013 and has grown it to multiple six figures. This is her second year as a Year of Miracles coach.
Beth knows first hand the value of mentorship and has chosen to surround herself with the best people and the most impactful tools. She is trained as a Certified High-Performance Coach™, a Happy for No Reason® trainer and a Money Breakthrough Business Coach™. She additionally holds certifications as an EmotionCode™ practitioner, Higher Brain Living® Facilitator and is an Amen Clinic Certified Brain Health Coach™. In 2017, she had the great honor of being personally mentored by Marci Shimoff.
Specialties: Building unshakeable confidence, re-wiring limiting beliefs, creating a business that supports your dreams, moving your dream to reality, creating an abundant financial frequency, Branding with Archetypes®, niche clarity.
If you'd like to work with Beth for Life and Business Coaching in 2021, that is possible. Just reach out to Beth to let her know and she'll share her January times with you for your first Life Coaching session.