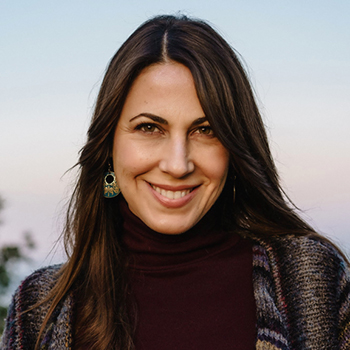 Gina has a wealth of experience supporting people who have trusted her to help them fulfill their goals and execute their visions both personally and professionally. Since receiving her certification from The Coaches Training Institute in 2009, her primary focus has been supporting women in transition to step more fully into their power. She is a Happy for No Reason Certified Trainer as well as an Energy Codes Facilitator.
Gina enjoys partnering with her clients, creating space for them to develop a vision of their best life while connecting to their most powerful self so they can attract the abundance, health, joy and relationships they desire. She's an intuitive and a deep listener with the ability to teach individuals how to tap into, trust and embody their own wisdom while creating an authentic plan to move forward with clarity and confidence.
Gina is deeply involved in the development and growth of the Your Year of Miracles program, teachings, and practices. This is her sixth year coaching for the program. She also works side-by-side with Marci Shimoff to support her vision and run her business operations.