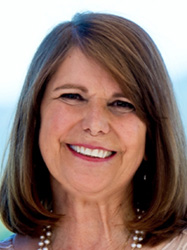 Suzanne Lawlor has been a coach for over 25 years. She has been coaching in the Your Year of Miracles program since 2016 and served as YOM's Director of Coaching for four years. She brings her power, focused commitment and intuitive problem solving skills to help her clients maximize their capabilities for greater impact and effectiveness in their careers and their lives in general.
Suzanne works both as a life coach, and in corporations as a leadership coach. Her life coaching centers around embodiment, soul-based transformation and personal empowerment. Her corporate coaching focuses on Presence and Communication skills providing clients the ability to engage and motivate others. Her process includes CoActive coaching, NLP strategies, future-paced visioning, target goal setting, accountability ownership, and stress management.
Suzanne is a passionate life-learner who loves supporting people to live their hopes and dreams.
In all her pursuits, the union of spirituality and loving, compassionate service has been Suzanne's guiding light—helping people to develop richer lives—spiritually, materially, and emotionally, and supporting those in crisis or transition. As well as being a YOM Master Coach, she is a Master Trainer and Faculty member for the Energy Codes, a BEST and Spiritual BEST Practitioner, NLP Trainer and Coach, a One-on-One Facilitator of the Sedona Method, a Certified Facilitator for the Passion Test, Mentor and Trainer for the Center for Soulful Living and teacher of Transcendental Meditation.