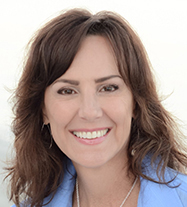 Valentina is a Certified Louise Hay Heal Your Life Workshop Leader and Life Coach. She is also a Deepak Chopra Center Trained Life Coach, and coached Chopra Center clients for the duration of their coaching program (2017 and 2018), and is currently a Certified Chopra Center Primordial Sound Meditation Teacher.
She was personally mentored for a year by Marci Shimoff in 2013, and was certified by Marci as a Happiness Ambassador and Love Ambassador.
As the founder of KickAss Joy Life Coaching, Valentina believes that every single one of us, no matter what we've been through, and no matter where we are today, deserves the best that life has to offer. She'd love to help you discover your magnificence and claim all the good that is waiting for you.