Diane James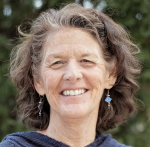 Learn more about Diane: 
Through her training and experience, Diane understands that most challenges come from deep-seated self-doubt and the inability to speak up and create boundaries for oneself. Working with Diane, you will gain the skills and confidence to communicate your truth, ask for what you really want and to say yes to the things that you really want to say yes to and no to the things that you want to say no to. She will help you identify the obstacles that are keeping you from living authentically and support you in freeing yourself from living a fear-based life. Diane's heart-centered approach, deep listening, and wisdom will support you and your intentions, resulting in a life that is revived and truthful. Imagine feeling like a genie, that is set free from your lamp!
Diane received her certifications from the International Coach Academy and The Relationship Coaching Institute, and has taught Positive Discipline and Hacking School Discipline to families in Iowa. Diane has worked at the Maharishi School, a consciousness-based educational program for over 30 years.
This is Diane's second year as an Accelerated Miracles Coach for Your Year of Miracles.